I am Numerologist, Vastu Consultant and Life coach.
Looking for answers about someone or want to learn more about yourself?
Hi I'm Charru, nice to meet you! I'm Master Numerologist and Vastu Consultant specializing in life direction, compatibility, relationships, career, finance, foreign settlement, name correction, choosing the right profession, future predictions and correcting energies in home, office and commercials.
Numerology and Vastu are two of the most accurate and powerful ways to learn about yourself, relationships and more. Where you live and work reflects you – Channelizing the energies can change your life. See yourself in a new light.
I teach, consult and have a special interest in Occult Science so as to enable me to enrich your soul.I have completed my professional journey from India's best Numerologist and Vastu Coach.
I am a guest columnist in News Paper. My articles gets published in News Papers and Magazines and also aired on News channels on topics related to Numerology and Vastu.
Vision
To be a trusted advisor/ coach in creating a better life through scientific & practical Numerology and Vastu solutions.
Mission
To provide professional Numerology and Vastu guidance and education so that individuals can be benefited and overcome all the challenges in their life.
Book Appointment For Consultation​
Numerology
Everything in the universe resonates with a unique energy vibration, and numbers are no exception. Numerology, an ancient and mystical practice, explores the interplay of numbers and letters, each with its own distinct vibrational essence. Numerology delves into the connection between these vibrations and their influence on our personalities and life events. Each number from one to nine corresponds to a planet, forming a celestial mosaic in one's Numeroscope. A Numeroscope offers insights into an individual's life purpose and direction, guiding them to unlock their hidden potential.
Vastu
Vastu is a science of flow of energy
Is vastu a modern science or ancient science ? It's a 4000 year old science which was deep rooted in our ancestor but in today's life because of our greedy modern lifestyle we have abused the nature with our own hand and directly or indirectly we are responsible for our sufferings.
Vaastu Shastra elaborates the basic sense of designing the architecture of building/flats/House/Commercial and Industrial properties.
Vastu is basically a study of energy that effect your thought. How to hormonise ourself according to nature's five elements (Earth, Water, Sun, Air & Space) in a building and to make the best use of their effects to energize the mental & physical energies of inhabitants.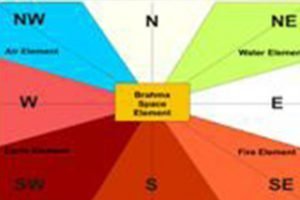 If the rules of Vastu Shastra (Indian Fengshui) are implemented, people can get positive results and experience relief from problems.

In the buildings TILE of Directions that have already been constructed as a common man is helpless in making structural changes.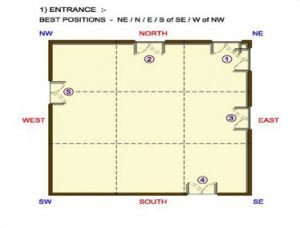 The main entrance has the same importance in a house as the  nose on the face.
Just as each nostril inhales air and purifies blood,energy enters through the main entrance and therefore it should be properly located.
Write to us, We Would LOVE TO HEAR FROM YOU
Send us a message and we' ll respond as soon as possible
Numerology & Vastu
Numerology & Vastu is purely science which can help you in every sphere of life particularly in your Career, Health & Relationships.